Pakistani Taxi Drivers Have Mad Google Skills, All The Good Drugs
Published by Waleed Fakhroo on February 26, 2010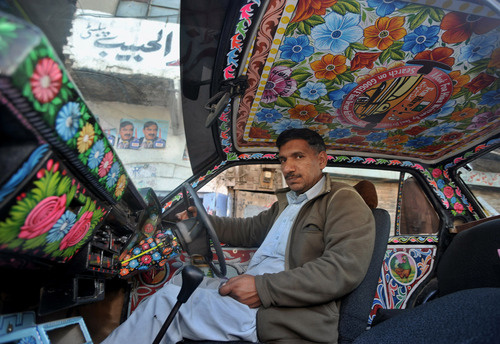 Go ahead: Search for "Asif Hussain Shah." Can't resist, can you? His plan is working, but that's nothing — wait 'til you see the interior. We're stone sober, and it freaked us the hell out.

This is Asif Hussain Shah, and this is his Suzuki taxi. He operates it in Islamabad and Rawalpindi, and he has written a book about his experiences behind the wheel.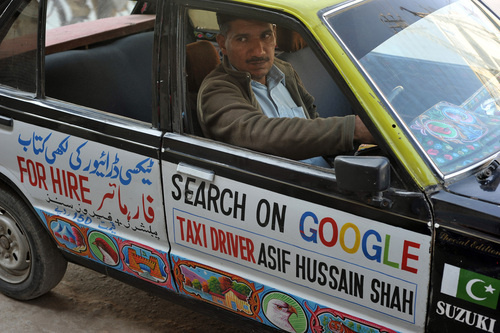 We don't understand what's up with all the tigers and triumphant birds and such, but then, no one has taken a picture of us and uploaded our face to the wire services. Maybe there's a lesson there.
Mr. Hussain Shah's book is called For Hire. It's not currently available in English, but you can read a review of it here. Check the crazy wisdom
Translate into 75 languages in ONE SINGLE CLICK. Chat with your foreigner friends and don't worry about the translation .. TRY IT FOR FREE
Tagged with:
'For Hire': A taxi driver's moving account of life
,
A Pakistani Cab Driver Writes a Book
,
Asif Hussain Shah
,
Asif Hussain Shah book
,
Asif Hussain Shah Taxi
,
Pakistan
,
Pakistani Taxi book For hire
,
pakistani Taxi driver wrote book
,
Taxi
,
Taxi driver book For Hire