'Porn virgins' do not exist, claim scientists
Published by admin on December 6, 2009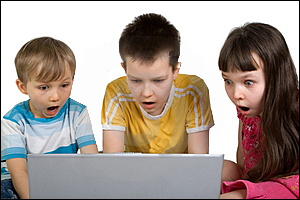 Scientists who tried to launch an indepth study of pornography ran into trouble when they couldn't find any men in their twenties who hadn't watched x-rated material.

University of Montreal researchers wanted to compare the attitudes of non-porn watchers to regular viewers.
But researcher Professor Simon Louis Lajeunesse told the Daily Telegraph they simply couldn't find any.
"We started our research seeking men in their twenties who had never consumed pornography. We couldn't find any," he said.
But, undeterred, the researchers did study the habits of young men who did use porn.
Single young men on average watch porn for 40 minutes three times a week, compared with those in committed relationships who watch it 1.7 times a week for 20 minutes.
Researchers also found that 90 per cent of pornography came from the internet, while 10 per cent came from video stores.
Most men have their first porn experience at 10 but they quickly discard what they found offensive.
As adults, men continued to look for content in tune with their image of sexuality but they rarely consumed pornography as a couple and always choose what they watch.
Prof Lajeunesse said pornography did not have a negative effect on men's sexuality.
"Not one subject had a pathological sexuality. In fact, all of their sexual practices were quite conventional," he said
"Pornography hasn't changed their perception of women or their relationship which they all want as harmonious and fulfilling as possible," he said.
Translate into 75 languages in ONE SINGLE CLICK. Chat with your foreigner friends and don't worry about the translation .. TRY IT FOR FREE
Tagged with:
All men watch porn scientists find
,
heterosexual male
,
Professor Simon Louis Lajeunesse
,
Science Unable to Find Men in 20s Who Had not Seen Porn and Daily Show on Climategate
,
Study On Men Who've Never Watched Porn Fails When No Subjects Can Be Found
,
Study stymied by lack of porn newbies
,
University of Montreal
,
University of Montreal virgins
,
virgins
,
Virtually all men view pornography
,
x-rated