Olympian: Bikinis better for volleyball
Published by onlines on November 2, 2009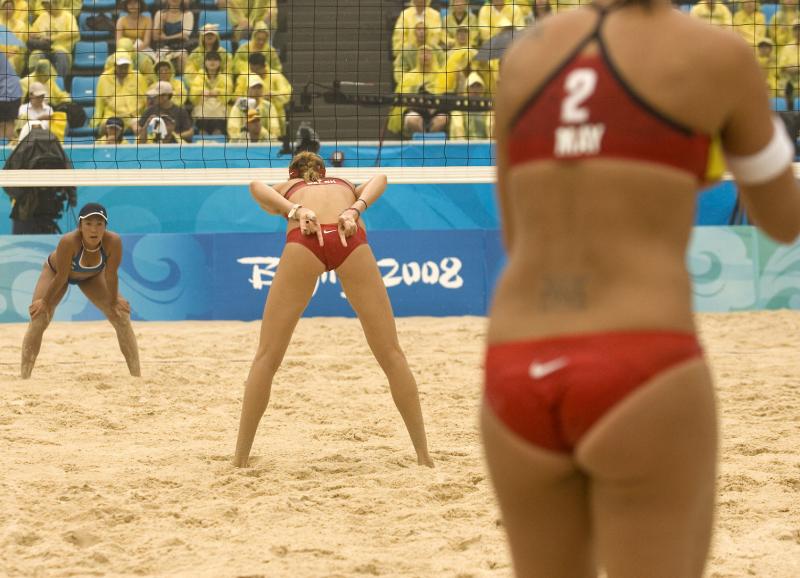 MANHATTAN BEACH, Calif
A three-time Olympian from California says the two-piece bikinis sported by many beach volleyball players are more than fashion, they're function.
Holly McPeak, 39, who brought home the bronze from the 2004 Olympic Games in Athens, Greece, said players are given the option of wearing a more modest one-piece uniform but that choice comes with some uncomfortable side-effects, ABC News reported Monday.
"When you dive, the sand goes down the top and collects in the bottom," she said.
Fabrizio Rossini, press officer for the Federation Internationale de Volleyball, which officially governs Olympic volleyball, said most female beach volleyball players prefer the bikinis.
"It's a very tough sport," Rossini said via e-mail. "Only the best athletes in the world can perform at this level, playing more than one hour, running and jumping on a complicated surface like the sand, under strong wind, heavy rain or the hottest conditions. If they didn't like their uniforms, the FIVB would have received tons of complaints for them, which is not the case."
(Source- UPI)
Translate into 75 languages in ONE SINGLE CLICK. Chat with your foreigner friends and don't worry about the translation .. TRY IT FOR FREE
Tagged with:
Bikinis volleyball
,
Bikinis better for volleyball
,
Fabrizio Rossini Volleyball
,
Holly McPeak Athens
,
Holly McPeak Olympic Games