Blood pressure jab 'could save thousands'
Published by admin on March 7, 2008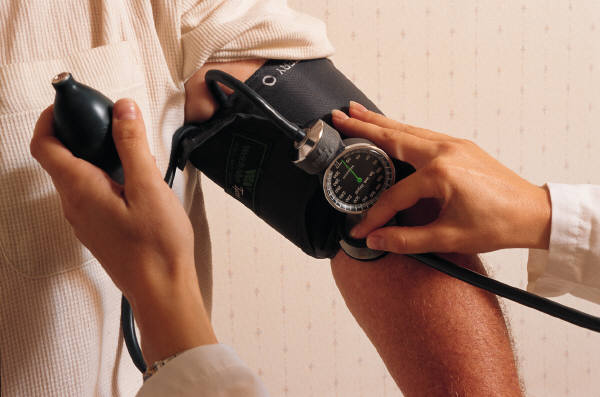 Tens of thousands of lives could be saved each year thanks to a new injection to control high blood pressure. Early human trials have found the vaccine cuts hypertension – high blood pressure – with few side effects.
If further trials go well the jab, developed by the Swiss firm Cytos Biotechnology, could be on the market within five years.
Hypertension causes about 125,000 strokes and heart attacks in Britain every year, of which about half are fatal.Approximately one person in 10 takes a cocktail of up to five different pills a day to control the problem, at a cost to the NHS last year of £866 million.However, as many as half fail to take the drugs properly, because of side effects and a lack of apparent symptoms.
Experts said the new jab, which is given three times a year, could solve that problem.
Prof Jeremy Pearson, of the British Heart Foundation, said the results were "interesting and exciting".
Most patients currently take a daily combination of up to five types of pills, including ACE inhibitors, angiotensin receptor blockers, calcium channel blockers, diuretics and beta blockers. Side effects include fatigue, nausea, diarrhoea and impotence.
"Non-compliance with [tablets] for high blood pressure is a big problem," said Dr Martin Bachmann, of Cytos Biotechnology.
"Hypertension is asymptomatic. If you don't take your pills you don't notice anything – until you have a heart attack or stroke.
"If we can solve the issue of people not complying and if we can demonstrate the vaccine is safe in larger trials, then we could possibly save the lives of tens of thousands of people."
The researchers report in today's Lancet that only a handful of participants in their trial suffered mild side effects, such as flu-like symptoms.
The vaccine tricks the immune system into neutralising a hormone that triggers the narrowing of blood vessels and increases blood pressure.
Larger trials are expected to start next year.
Dr Isabel Lee, of The Stroke Association, called the research "very promising". She added: "There is certainly potential for an immunisation to control blood pressure, particularly in young people as they are more likely to respond."
source : Teleghraph
By Nic Fleming, Medical Correspondent

Translate into 75 languages in ONE SINGLE CLICK. Chat with your foreigner friends and don't worry about the translation .. TRY IT FOR FREE
Tagged with:
Blood pressure
,
blood pressure hypertension
,
Blood pressure injection
,
Blood pressure jab
,
Early human