Fake boobs battle in Miss Plastic contest
Published by onlines on October 8, 2009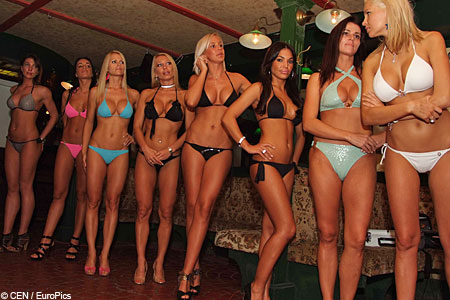 * Fake or break for beauties
* FANCING nipping and tucking down to Budapest this Friday?
Only women with fake breasts and facelifts allowed in Hungary beauty contest.
While most beauty contests celebrate women's natural good looks (as well as their ability to express a desire for world peace), that's not the case with this bizarre beauty contest – in which only women with fake breasts and facelifts can take part.
You might see some plastic fantastic sights. The Miss Plastic contest in Hungary celebrates unnatural beauty, as it honours 'man-made' women who look the part.
Surgeons will be awarded prizes for their skillful handiwork with gongs for best chest implants, liposuction and face lift.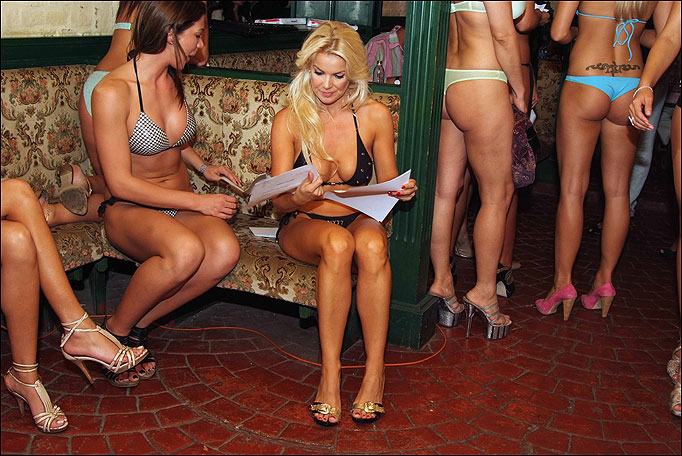 I've run out of paper … plastic babe fills in her stats
But never fear, the contestants – aged 19-38 – have their medical records thoroughly checked to make sure there are no health horrors lurking behind them.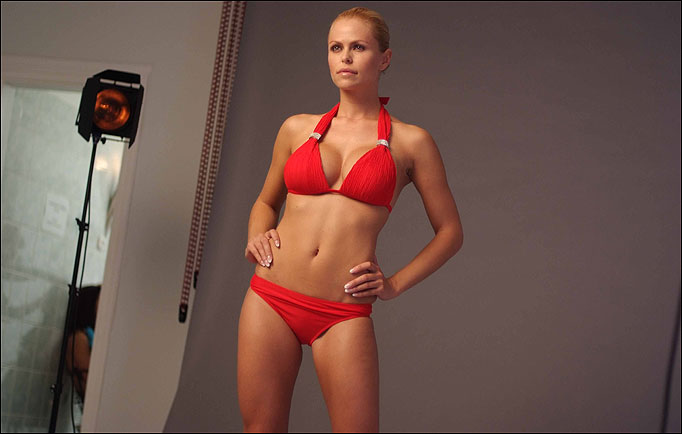 Aren't you nip-y ? … babe poses for snaps
But the tension of the contest , which begins in Budapest on Friday, has led to a series of back stage bust-ups as contestants gear up for the final face-lift off.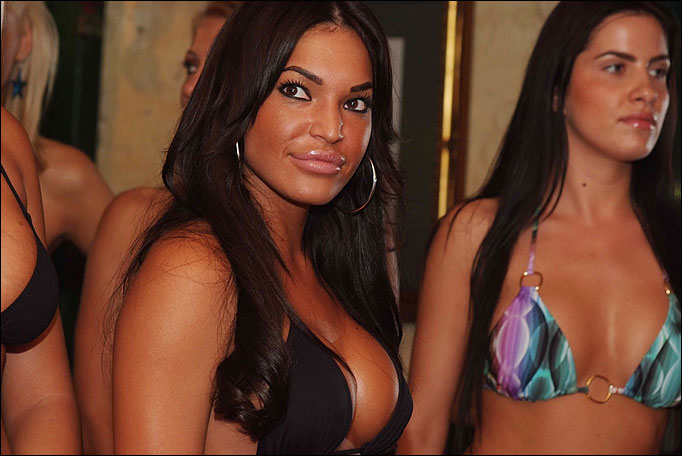 Collagen blimey … beauty queen gives snappers a trout-pout
"I'm suing my hair supplier because what they supplied caught fire while it was being dyed.
"Luckily before it had been fitted to my head," said one contestant, Alexandra Horvath.
We just hope no-one drops a cigarette in the venue.
Source: thesun.co.uk / metro.co.uk
Translate into 75 languages in ONE SINGLE CLICK. Chat with your foreigner friends and don't worry about the translation .. TRY IT FOR FREE
Tagged with:
fake boobs
,
fake boobs contest
,
miss boob
,
miss plastic
,
Miss Plastic Budapest
,
Miss plastic contest
,
miss plastic hungary