Golshifteh Farahani banned from Iran over topless photo
Published by admin on January 19, 2012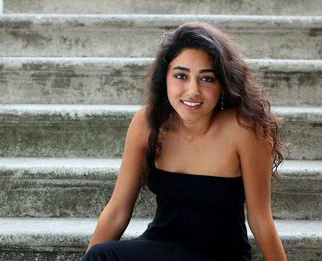 Paris-based Iranian actress Golshifteh Farahani posed nude for a Madame Le Figaro magazine photoshoot hailing freedom of speech. Having caused a stir in her home country she then posted a bare-chested photo of herself on her Facebook page.
Farahani moved to Paris several years ago after being criticized in 2008 for failing to wear a veil at the Academy Awards ceremony.
The actress' Facebook face was soon filled with comments which ranged from fervent support for her "bold move" to condemnation.On Tuesday, Farahani announced that the Iranian culture ministry had informed her that she is no longer wlecome in her homeland.
"I was told by a Ministry of Culture and Islamic Guide official that Iran does not need any actors or artists. You may offer your artistic services somewhere else", Farahani was quoted as saying by the Daily Telegraph.
( Source: Ynews )
Translate into 75 languages in ONE SINGLE CLICK. Chat with your foreigner friends and don't worry about the translation .. TRY IT FOR FREE
Tagged with:
Golshifteh Body of Lies
,
Golshifteh Farahani
,
Golshifteh Farahani banned
,
Golshifteh Farahani facebook
,
Golshifteh Farahani hollywood
,
Golshifteh Farahani Irani star
,
Golshifteh Farahani naked
,
Golshifteh Farahani nude
,
Golshifteh Farahani photo
,
Golshifteh Farahani picture
,
Golshifteh Farahani posed nude for Le Figaro
,
Iranian actress causes scandal with nude photos