Hero British pilot dies to save nine passengers in Caribbean crash-landing
Published by admin on October 25, 2009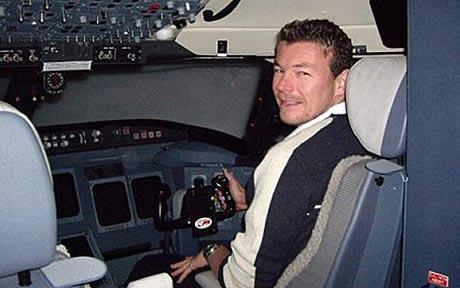 A British pilot who was killed while saving his nine passengers in a plane crash has been hailed a hero.
Robert Mansell, 32, originally from Knowle in the West Midlands, ditched his twin-engine Britten-Norman Islander into the Caribbean Sea after making a mayday call.
One of the plane's engines had failed just moments before.
Robert Mansell is missing, feared dead, after ditching his flight in the Caribbean
All nine passengers survived the crash on Wednesday morning and were picked up by a passing cargo ship.
But investigators are still searching for Mr Mansell's body and the wreckage of the plane.
It is believed that the pilot was still strapped into his seat when the aircraft sank.
Mr Mansell worked for Divi Divi Air, which operates up to nine flights a day between islands in the Dutch Antilles.
At the time, he was flying between Curacao, 40 miles north of Venezuela, and nearby Bonaire.
Mr Mansell was flying a twin-engine Britten-Norman Islander from Curacao to Bonaire when the accident happened
Simon Janzen, a spokesman for Divi Divi Air, said: 'Robert's a hero. All passengers survived and he is the only one missing.
'If he wasn't a good pilot, he couldn't have ditched it so everyone could be saved.
'Other pilots wouldn't have known what to do but he landed the aircraft so that everyone could get out safely.'
A spokesman for the Foreign and Commonwealth Office said: 'We are aware of the death of a British national in a plane crash near Curacao.'
The Caribbean island of Curacao which Mr Mansell was flying from when his plane went down
Translate into 75 languages in ONE SINGLE CLICK. Chat with your foreigner friends and don't worry about the translation .. TRY IT FOR FREE
Tagged with:
British pilot
,
British pilot 9 passengers
,
British pilot Caribbean
,
British pilot nine passengers
,
British pilot Robert Mansell
,
Robert Mansell