Hulk gets revenge on Flair
Published by onlines on November 23, 2009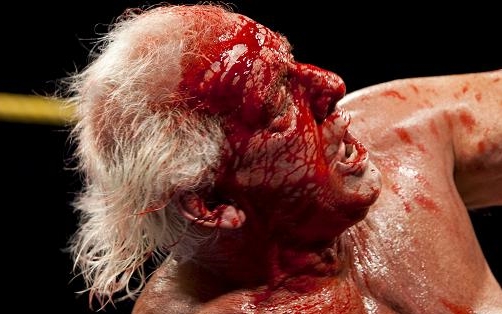 IT WAS Ric Flair's turn to bleed last night, as he took a reprisal beating at the hands of Hulk Hogan.
The two wrestling legends clashed in the main event on the first night of the Hulkamania: Let the Battle Begin tour in Melbourne, Australia.
As anyone who follows the wrestling business would have guessed, the 56-year-old Hulkster got revenge over his bad guy rival with a pinfall victory.
More shocking was just how much blood Flair, now aged 60 and supposedly retired, produced after being punched by a brass-knuckle wielding Hulk towards the end of the bout.
The match followed a staged fight between the two at a press conference last Wednesday, in which Flair busted Hogan open.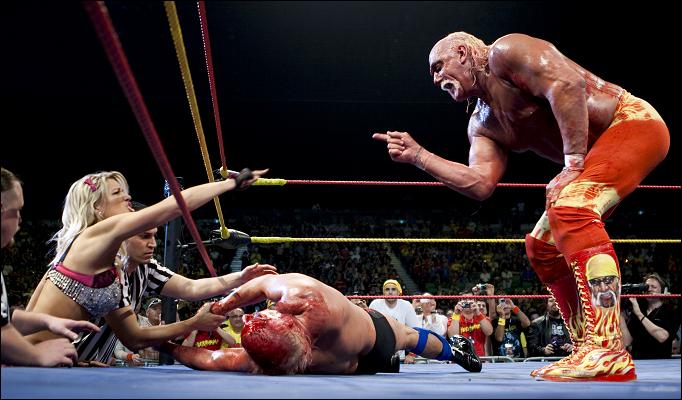 FEEL THE PAIN … Hulk Hogan taunts floored Ric Flair
——————————————————————————————————————————-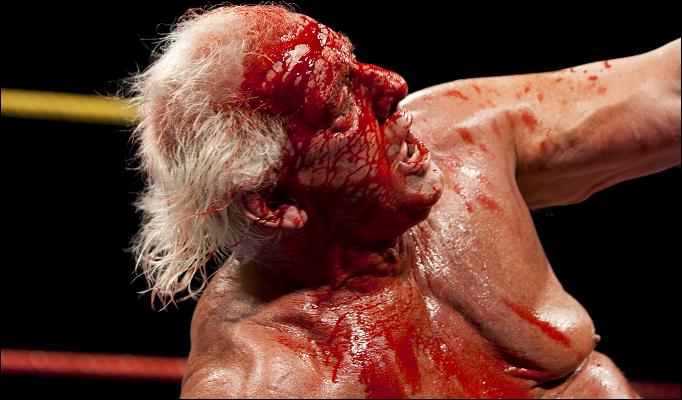 FALL GUY … Ric Flair crashes to the canvas after taking a beating from Hulk Hogan
——————————————————————————————————————————–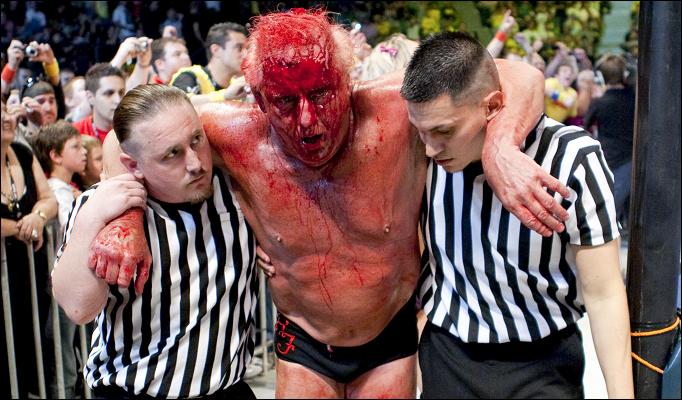 BLOODY MESS … refs carry crocked Ric Flair away from the ring
———————————————————————————————————————————

As on that occasion, it is likely last night's claret was a result of Ric purposely cutting himself in an act known as 'blading'.
Other former WWE stars victorious on the first night of the tour included The Godfather & Eugene, Nasty Boys, Brutus 'The Barber' Beefcake, Mr Kennedy and Rikishi & Brian Christopher.
The show has received mix reviews from critics who enjoyed the spectacle but not the wrestling.
PWTorch's man Down Under wrote: "All in all it was a fun night, I knew not to expect too much from the main event and was there to see the spectacle of the entrances and the first and safe to say only chance to see Hogan live in Australia.
"But after seeing him roll out of the ring so badly it was scary to watch the rest of the match. I wouldn't want to see the main event of the fourth show, that's for sure."
Translate into 75 languages in ONE SINGLE CLICK. Chat with your foreigner friends and don't worry about the translation .. TRY IT FOR FREE
Tagged with:
bloody HULK HOGAN
,
bloody Ric Flair
,
Hulk
,
Hulk Hogan
,
HULK HOGAN divorce Linda
,
Hulk Hogan Revenge on Ric Fliar Austoralia
,
HULK HOGAN Ric Flair Australia
,
Ric Flair and HULK HOGAN Fight
,
Ric Flair attacks and Bloodied Hulk Hogan at australian press conference
,
Ric Flair Bloodies Hulk Hogan At Press Event
,
WWE Superstar Hulk Hogan
,
WWE Superstar Hulk Hogan Ric Flair