Michele Taylor – Teacher – Arrested On Charges Of Having Sex With Student In K-Mart Parking Lot
Published by admin on September 15, 2009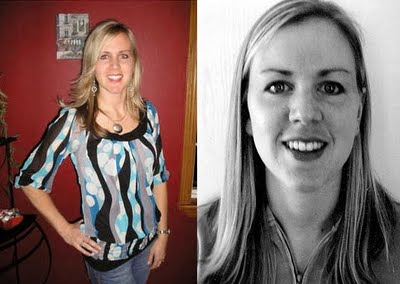 Yakima, Washington  – Michele Taylor, a 31-year-old physical education teacher at East Valley High School in Yakima has been charged with having sex with a 16-year-old student in a K-Mart parking lot and sending another student a suggestive photo.

According to Yakima police, Taylor exchanged more than 400 text messages with two boys, ages 15 and 16 between the months of March and June. In the messages, she reportedly told both boys she found them attractive, telling the younger one that he would 'be her type' if she were in high school.
The 16-year-old boy reportedly told investigators Taylor arranged to meet him in May at a local K-Mart parking lot where the two allegedly had sex in the back of her truck.
Investigators say the 15-year-old boy told them Taylor raised the prospect of sending him a nude photo of herself, but instead sent him a suggestive photo of herself at a party.
The alleged relationships surfaced after a student alerted the district in June and the Sheriff's Office began an investigation, according to deputy prosecutor, Sam Chen.
Taylor and her husband, who is also a P.E. teacher in the same school district, are well known to the community after receiving community support for triplets who were born pre-maturely.
Taylor was charged Wednesday with 1st-degree sexual misconduct with a minor and two counts of communicating with a minor for immoral purposes. Her arraignment has been set for October 16.
Translate into 75 languages in ONE SINGLE CLICK. Chat with your foreigner friends and don't worry about the translation .. TRY IT FOR FREE
Tagged with:
Michele Taylor
,
Michele Taylor Yakima
,
Michele Taylor East Valley High School
,
Michele Taylor sex student