No telling why teacher's sex charge reduced
Published by admin on October 7, 2009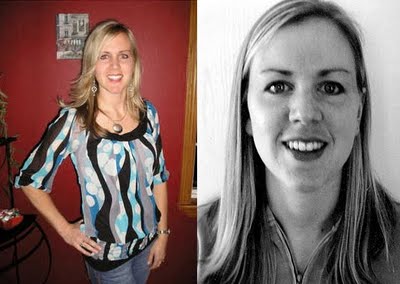 Prosecutors haven't explained why teacher isn't facing first-degree charge
YAKIMA, Wash. — An East Valley High School teacher has pleaded not guilty to sex charges involving a student; however, a charge of sexual misconduct has been mysteriously reduced from what prosecutors initially said they had filed.

The attorney for Michele Taylor, 31, entered the written plea on her behalf to second-degree sexual misconduct, as well as to two counts of communicating with a minor for immoral purposes. The court filing requested a jury trial.
Last week, the deputy prosecutor handling the case told reporters he had charged Taylor with first-degree sexual misconduct — a felony punishable by up to five years in prison.
Earlier this week, deputy prosecutor Sam Chen said he didn't know why the charges filed in Yakima County Superior Court were actually for second-degree sexual misconduct — a gross misdemeanor punishable by up to one year in prison.
Interviewed Monday, Chen reiterated that the charge was supposed to be in the first-degree and that he would look into the discrepancy. Since that time, however, both he and county Prosecutor Jim Hagarty have repeatedly failed to return messages left by phone,
e-mails and in person at their offices.
A first-degree charge is an accusation of sexual intercourse with a minor; a second-degree charge merely means sexual contact.
Before he stopped returning messages, Chen said the case against Taylor involved sexual intercourse with a 16-year-old male student, an allegation also stated in an affidavit filed by Yakima County Sheriff's investigators.
Sexual contact by teachers with students 16 or older is considered misconduct, rather than rape, under state law.
Taylor's attorney, Ulvar Klein, declined to comment on the case.
In the week since charges were filed against Taylor, the case has sparked questions over whether the criminal justice system, the media and the public treat men differently than women when it comes to sex crimes.
Among the dozens of online comments posted by readers at yakimaherald.com and Craigslist, several people questioned whether there was a double standard because Taylor is a woman. Others, noting her good looks, joked that they would have felt lucky to be one of the alleged victims.
Earlier this week, Chen said his office chose not to have Taylor arrested or jailed while she awaits trial because she does not have a criminal record.
He said he couldn't comment on a similar case last year against a male Mabton High School basketball coach who was charged and eventually pleaded guilty to first-degree sexual misconduct with a female student.
In that case, authorities arrested and jailed Michael Roettger. He was released the same day on bail.
Like Taylor, he did not have a criminal record before being accused of having sex with a student.
He was arrested the day police opened their investigation and was charged several days later. In Taylor's case, prosecutors were given the case in June by the Yakima County Sheriff's Office, but she was not charged until last week.
Calls to the spokesman for the sheriff's office — which investigated both cases — were not returned this week.
In a phone message Monday, Chen blamed any perceived "double standard" on overblown media coverage.
"The difference is in the media, which seems to portray the sexual misconduct with female teachers as opposed to male teachers more," he said.
George Trejo, a defense attorney who represented Roettger last year during part of the case, disagrees.
"It goes beyond sex cases. The criminal justice system, in my perception, is far more lenient to women accused of serious crimes than they are to men," Trejo said.
"Why do they do that? I think there's a perception that the woman is not a vio-
lent offender … and there-fore is treated with gentle hands, with kid gloves."
Taylor, who lives in Yakima, is scheduled to appear in court Oct. 16 on the three charges. She is also accused of sending a suggestive photo of herself to another 15-year-old boy.
Taylor was placed on paid administrative leave in June by the East Valley School District when it began its own investigation.
"If the allegations are true, be assured she will be terminated," said Michael Patterson, the Seattle attorney conducting the district's investigation.
He added that Taylor will continue receiving her regular salary "until she's terminated or there's some agreement that's been reached."
State records show she was paid $42,500 in the 2007-2008 school year.
The district's investiga-tion should be completed within the next four weeks, Patterson said, adding that he's been unable to get a personal statement from Taylor.
source: ( by Melissa Sánchez  – Yakima Herald-Republic )
Translate into 75 languages in ONE SINGLE CLICK. Chat with your foreigner friends and don't worry about the translation .. TRY IT FOR FREE
Tagged with:
Michele Taylor
,
Michele Taylor sex student