Ohio woman sentenced to 8 Years For Cancer Scam
Published by onlines on October 6, 2009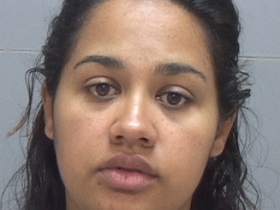 A woman who scammed friends and family members out of nearly $800,000 by claiming her husband was dying of cancer was sentenced Tuesday to eight years in prison.
Melanie Chen admitted in court last month that she lied about her husband being sick in order to collect money.
"I asked for money for medical bills and the medical bills didn't exist," she said.
Chen, who pleaded guilty to one count of theft, faced a possible sentence of up to 10 years in prison.
In court on Tuesday, Chen said she realized the impact of her crime and said she wished all her victims were present so she could apologize, 10TV's Patrick Bell reported.
The judge said that Chen's crime was more offensive to the court because she stole from friends and family.
The judge ordered her to pay more than $790,000 in restitution, Bell reported.
Authorities in Utah arrested Chen in April after she fled central Ohio.  Her husband, Phylip, also faces charges in connection with the case.
Last month, prosecutors agreed to drop charges against him if he could pass a polygraph test.  The test will be administered later this month before the scheduled start of his trial.
Watch 10TV News and refresh 10TV.com for continuing coverage.
Translate into 75 languages in ONE SINGLE CLICK. Chat with your foreigner friends and don't worry about the translation .. TRY IT FOR FREE
Tagged with:
Melanie Chen
,
Ohio woman
,
Ohio woman cancer scam