Too much time in the gym 'can reduce women's fertility'
Published by Waleed Fakhroo on November 9, 2009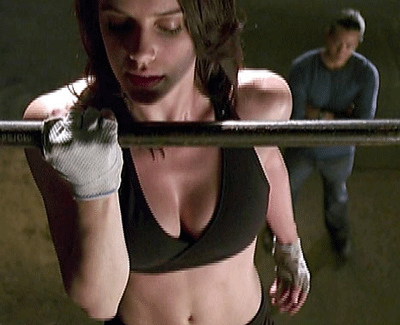 Spending too much time in the gym can reduce a woman's chances of having children, a study shows.
Researchers found that 'superwoman work-outs' made fertility problems three times more likely.
The findings were made by Norwegian University of Science and Technology after a study of 3,000 women.
Although it is known that some elite female athletes have problems starting a family, other women who push themselves to the limit also appear to be affected.
In a survey, the women were questioned about the frequency, duration and intensity of their fitness regimes between 1984 and 1986.
In a follow-up ten years later, they were asked about their pregnancies.
Sigridur Lara Gudmundsdottir, who led the study, said: 'Among all these women, we found two groups who experienced an increased risk of infertility.
There were those who trained almost every day, and there were those who trained until they were completely exhausted.'
Those who did both had the highest risk of infertility.'
( source: dailymail )
Translate into 75 languages in ONE SINGLE CLICK. Chat with your foreigner friends and don't worry about the translation .. TRY IT FOR FREE
Tagged with:
exercise can reduce woman fertility
,
exercise can reduce woman's fertility
,
female fertility
,
gym fertility
,
Norwegian University of Science and Technology fertility
,
superwoman fertility
,
Too much exercise could cause fertility problems in women
,
woman fertility