Primary school kids get sex education
Published by Waleed Fakhroo on October 9, 2009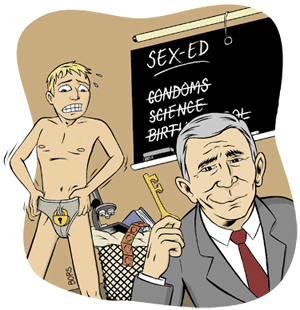 * kids will learn about sex
CHILDREN as young as FOUR are to be given sex education at school, a local council revealed today.
Kids will learn the names of male and female genitalia in their first year at primary school then move on to animal reproduction in Year Two.
Lessons on sexual health and relationships will then continue throughout primary and secondary school.
The programme, being introduced in Glasgow, will finish in pupils' sixth year with in-depth lessons on sexually-transmitted infections, especially HIV and AIDS.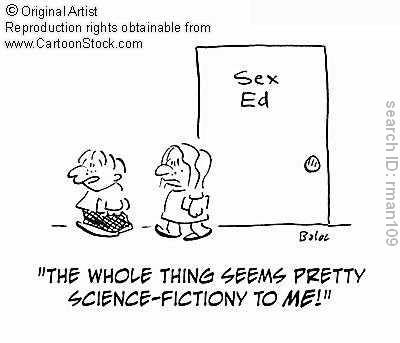 Relationships
It will also look at the global issues surrounding AIDS.
The new sexual health and relationships curriculum is being rolled out in Christian schools across Glasgow following pilots in the east of the city.
The local authority said the scheme has received "overwhelming support" from pupils, parents and teachers.
James Coleman, deputy leader of Glasgow City Council, said: "As we understand, this is the first curriculum to give pupils a comprehensive sexual health and relationships education throughout their school careers.
"Work on the curriculum has been built upon a long-term understanding of what parents and children want to see in sexual health and relationships education.
"Both parents and children made it very clear to us they wanted to be closer to one another on this issue and this curriculum allows for that to happen.
"Stronger bonds between parent and their child helps to encourage young people to delay engaging in sexual activity until they are physically and emotionally equipped to deal with the consequences."
The pilot in 2007/08 took place in 13 primary schools and two secondary schools around the city.
The new curriculum deals with emotions, friendships, self-esteem and respect as well as physical development and sexual health.
Maureen McKenna, service director for Education, said the curriculum is devised to build knowledge year-on-year.
Ms McKenna said: "From P1 onwards, topics and issues are introduced at an appropriate age and handled in an appropriate way.
"It is tailored to meet the needs and development of young people in Glasgow.
"Parents have a crucial part to play too and by keeping them involved through supporting their child's learning they are prepared for any questions that may crop up at home.
"We are confident we will see the benefits of this approach in improved sexual health and relationships outcomes for young people in the years ahead."
The local health board also welcomed the new lessons. ( source: thesun )
Translate into 75 languages in ONE SINGLE CLICK. Chat with your foreigner friends and don't worry about the translation .. TRY IT FOR FREE
Tagged with:
kids sex ed
,
kids sex education