Net loss : Ukraine 1 England 0
Published by Waleed Fakhroo on October 10, 2009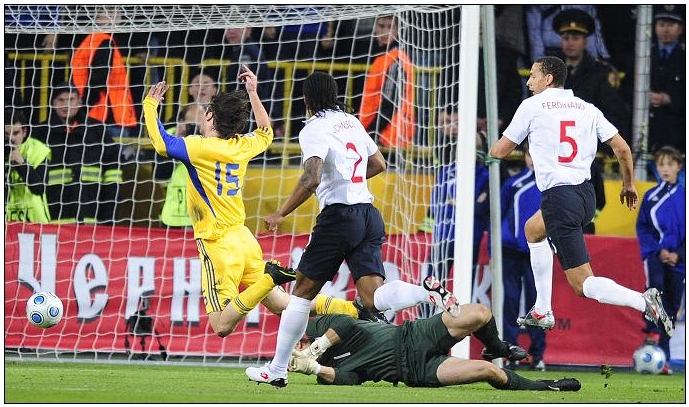 ENGLAND suffered a net loss as their first ever match screened online ended in defeat to Ukraine.
Robert Green saw red on 14 minutes, and while Andriy Shevchenko missed the spot-kick, the Eastern Europeans were not to be denied.
TUMBLE FLYER … Robert Green was sent off for bringing down Artem Milevskiy
Sergiy Nazarenko's first-half deflected shot decided the match, heaping pressure on Croatia for the runners-up berth in Group Six.
Translate into 75 languages in ONE SINGLE CLICK. Chat with your foreigner friends and don't worry about the translation .. TRY IT FOR FREE
Tagged with:
Net loose Ukraine 1 UK 0
,
Ukraine 1 England 0
,
ukraine england world cup
,
Ukraine Uk world cup
,
world cup 2010