U.S. weather girl accepts boyfriend's surprise proposal live on air
Published by Waleed Fakhroo on December 31, 2009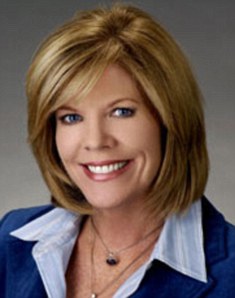 She may have forecast stormy weather but the outlook certainly appears bright for weather girl Kim Perez.
The unsuspecting presenter was describing rainfall in South Florida on the US Weather Channel when her boyfriend walked in front of the camera and proposed.
Policeman Marty Cunningham had clearly prepared for the moment which was accompanied by a soundtrack of tear-jerkers.
As he got down on one knee, the words 'Will you marry me?' appeared in a heart in place of the America weather map.The beaming police sergeant said: 'We've been talking about this for a long time.
'And I love you and I want to spend the rest of my life with you.
'So I'm asking you today, will you please marry me?'
Miss Perez immediately threw her arms around her boyfriend and said: 'I will,' before adding 'You got me' and 'You make me so happy.'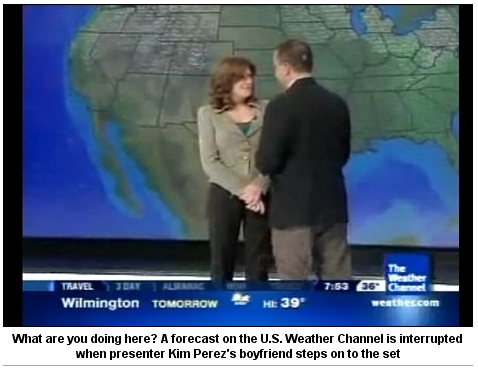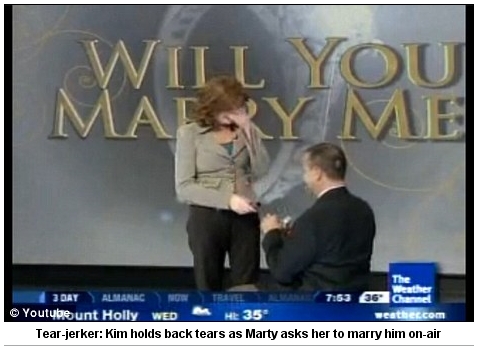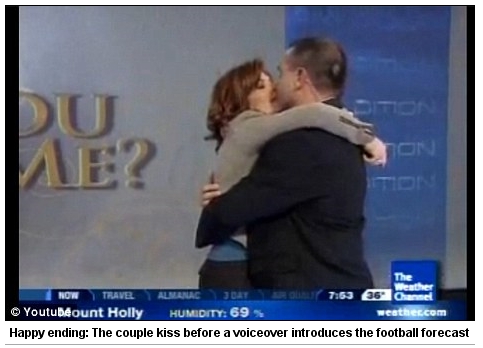 Translate into 75 languages in ONE SINGLE CLICK. Chat with your foreigner friends and don't worry about the translation .. TRY IT FOR FREE
Tagged with:
Kim Perez
,
Kim Perez proposal
,
Kim Perez live surprise proposal
,
Kim Perez Policeman Marty Cunningh
,
Live proposal
,
Marty Cunningham Get Engaged
,
Policeman Marty Cunningham
,
weather Kim Perez
,
Weather Channel anchor gets on-air proposal
,
Weather Channel Marriage Proposal
,
Weather Channel Proposal Brings Fiance to His Knees on Live TV
,
Weather Channel Proposal: Kim Perez