Woman charged with offering sex for baseball tickets so she and her husband could attend World Series game
Published by onlines on November 1, 2009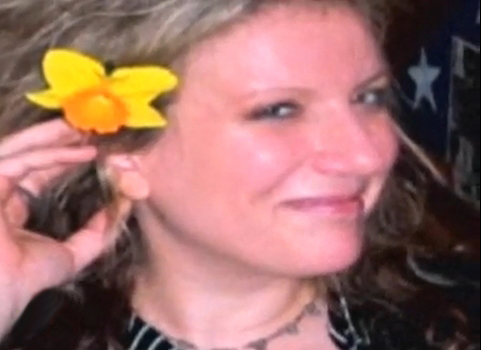 Susan Finkelstein, the fanatic Phillies fan accused of offering sex for World Series tickets, was just trying to score seats so she and her husband could go to a game, her lawyer told a Pennsylvania paper.
Susan placed an ad on Craigslist that read: "Diehard Phillies fan – gorgeous tall buxom blonde – in desperate need of two World Series Tickets. Price negotiable – I'm the creative type! Maybe we can help each other!"
An undercover policeman, posing as a ticketholder, responded to the ad and met 43-year-old Finkelstein at a bar in Bensalem near Philadelphia.
According to Bensalem public safety director Fred Harran, the woman proposed various sex acts in exchange for a ticket.
She also asked the cop whether he had another ticket.
The undercover officer said his brother did and claimed Finkelstein offered to have sex with both men for the two tickets.
She was then handcuffed, and later charged with prostitution and related offenses, say police.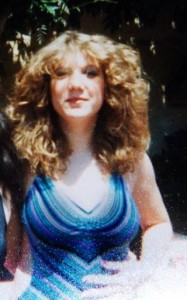 "It was really quick," Harran said to the Burlington County Times. "She just said how much of a Phillies fan she was and that this was the first time she ever did anything like that."
But Finkelstein's lawyer says this is much ado about nothing.
"You're talking about a 43-year-old woman who was overcome by Phillies fever," her attorney William Brennan said according to the Burlington County Times. "All she was looking to do was take her husband to a World Series game. You know that Madonna movie 'Desperately Seeking Susan'? This was 'Susan Desperately Seeking.'"
Asked why she listed herself as a "buxom blonde," her lawyer told the paper, "I guess if she put 'little bridge troll' nobody would respond."
Brennan denied the prostitution allegations and says nothing in the Craigslist posting amounts to illegal behavior and that the Phillies fan is just misunderstood. He says there was no offer of sex for tickets.
"I guess she was going to work out what the terms for the tickets were," he said according to the Burlington County Times. "It was a variation of 'will work for food.' It doesn't mean she was a prostitute.'"
Finkelstein's lawyer, William J Brennan, said that while the Craigslist ad had "double entendres", his client never mentioned "sex" in exchange for the tickets.
"If somebody read into that posting a sexual connotation, that's on them. There's no overt sexual reference," he said.
Finkelstein told TV station WPVI-TV she was looking to get a deal on tickets.
"I was hoping to get cheap tickets… maybe meet someone, and talk, and bat my eyelashes and maybe get some tickets," she said.
Mr Brennan called the exchange the result of a "nice lady overcome with Phillies fever" and an "overzealous cop".
He is hoping to get the misdemeanour charge of promoting prostitution dismissed.
Finkelstein faces a preliminary hearing on December 3.
On the bright side, she has been offered a pair of tickets to a weekend match in Philadelphia courtesy of a radio station and car dealer – and the Phillies won their opening game in the World Series beating the Yankees 6-1 on Wednesday night.
<object width="425″ height="344″><param name="movie" value="http://www.youtube.com/v/95c9_NpKF8g&hl=en&fs=1&"></param><param name="allowFullScreen" value="true"></param><param name="allowscriptaccess" value="always"></param><embed src="http://www.youtube.com/v/95c9_NpKF8g&hl=en&fs=1&" type="application/x-shockwave-flash" allowscriptaccess="always" allowfullscreen="true" width="425″ height="344″></embed></object>
( Source: CBSnews/ dailymail )
Translate into 75 languages in ONE SINGLE CLICK. Chat with your foreigner friends and don't worry about the translation .. TRY IT FOR FREE
Tagged with:
public safety director Fred Harran Craigslist
,
Susan Finkelstein
,
Susan Finkelstein baseball
,
Susan Finkelstein Craigslist
,
Susan Finkelstein sex for tickets