US woman claims her 7-foot-long pooch is world's tallest dog
Published by Waleed Fakhroo on October 8, 2009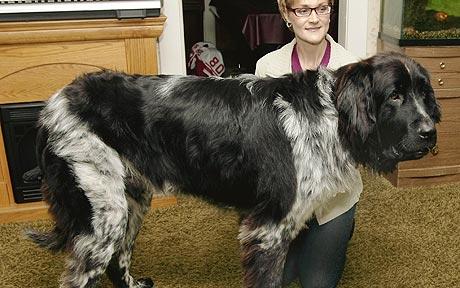 Measuring 3 feet tall at the shoulders and 7 feet long from nose to destructive wagging tail, he might be the world's tallest living dog.
Caryn Weber says her 3-year-old Landseer Newfoundland keeps all four paws on the floor when he drinks from the kitchen faucet in her family's farm house in eastern North Dakota.

Boomer can stare into a car window eye to eye with a driver. A 20-pound bag of dry dog food lasts the 180-pound canine a couple of weeks.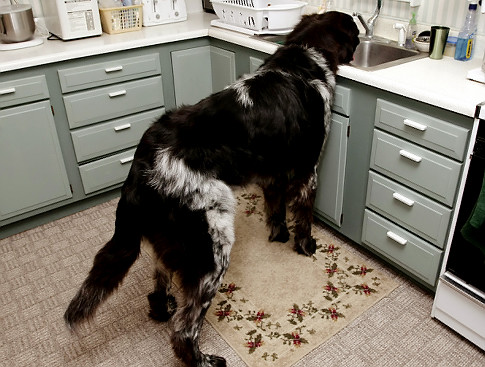 Boomer, a 180-pound Landseer Newfoundland dog, drinks water from the kitchen sink at Caryn Weber's home south of Casselton, N.D.
Weber says the fluffy black and white dog "comes into the house and his tail is so high everything gets knocked around."
Weber plans to send Boomer's measurements to Guinness World Records. The previous record holder was a nearly 4-foot-tall Great Dane that died this summer. ( source: cbsnews.com/AP )
Translate into 75 languages in ONE SINGLE CLICK. Chat with your foreigner friends and don't worry about the translation .. TRY IT FOR FREE
Tagged with:
boomer dog
,
Caryn Weber dog
,
dog 7 feet long
,
world tallest dog